I love
The Walking Dead
.
I was first introduced to it by the comic books because at the time that was all that existed. It was my first horror comic book and usually my monster of preference is a vampire but this series made me like zombie stories. I loved the story lines and that fact that the creators weren't afraid to go that extra mile to make it really disgusting and how a true zombie appocalypse could possibly turn out. One major thing that I love about The Walking Dead is that they don't call them zombies.
Robert Kirkman specifically said that the characters come from a world where zombies didn't exist, as in the concept of what we know as a zombie never existed in their world so they didn't know that these dead bodies coming back to life were called zombies and that is why as you watch the show you'll hear characters call them all sorts of things but the main group we follow call them 'walkers' so that is what we call them as well. Zombie seems like such a taboo subject nowadays and so I am really happy that in The Walking Dead world, there are no zombies only walkers.
Being an avid fan of the comic book series I was thrilled when
AMC
announced that they were making a television series based off of it and I could not wait to see it. Then I worried. A show like this seemed like it would have a narrow target audience of fans of the comic book and fans of horror, but how far can this show reach? Would it be enough to keep it going? I love the series and wanted to see the television take on it for as long as possible but if there are low ratings then it can be canceled. Well it aired and I loved it to death and amongst the fantastical television shows that are being released these days The Walking Dead was a big hit and soon there was a second, third, and now a fourth season.
I still enjoy the television show and the comic book and I like the differences between the two as well as the similarities. The only problem I sometimes run into is mixing the two up. Another problem is ever since I got my family into the show, it has taken over our holidays.
For Christmas I got seasons 1 and 2 on Blu-Ray for my father and so we spent the time from Christmas to New Years watching The Walking Dead, except and three day vacation to Disneyland. I did an experiment that morning before going to the park and started playing Walking Dead on my laptop and both my brother and father stopped and just watched. Yes folks, they were hooked. When we returned from Anaheim, we picked up right back into the show and on New Years we missed midnight by 7 minutes because we had to finish the episode. We also watched it on Valentine's Day, Easter (that's appropriate right?), and some other holidays as well.
Typically what happens with me, is when I start to like a show and then everyone else does and the fans are crazy and weird I loose interest in the show, unless that show is just so amazing. This is one of those amazing shows. A lot of the fans are crazy and only found The Walking Dead because of the show or really only love it for Daryl Dixon, and I don't really care if that is how/why you are a fan, a fan is a fan, the more there are the longer the show will last. Just sometimes there is a certain image people get when you say you are a fan of the show especially if you are a girl. I don't like that these kind of sterotypes are true, but let's face it, they are. So to show I'm not just another Daryl Groupee (but I do love the addition of the Dixon brothers!) here is how I show my Walking Dead Spirit:
Last year for my birthday I made myself a Walking Dead cake:
It was a spice cake with vanilla buttercream, poured sugar eyes, marzipan teeth, marzipan chocolate covered ears, white chocolate skull, and marshmellow brain. I also made coagulated blood with cherry tea and blackberries.
I am slowly decorating my apartment bedroom to be Walking Dead themed:
Hand painted zombie bed spread.
That my cat loved:
Skull bow on outside of door.
Bloody curtains. And yes those are drawings I did of the Walking Dead characters at the top, but I'm making a light fixture with them.
Caution tape on doors, and I intend to get a 'Keep Calm and Kill Zombies' poster to put next to the original.
Skull pencil holder. I call him sick Yorick.
My cell phone ring tones:
Despite having this as my case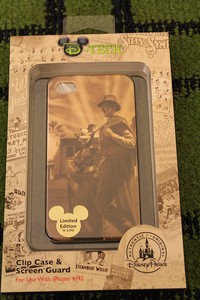 , this
as my wallpaper, and this
as my lock screen, I still have the Walking Dead theme song as my ring tone and alarm tone, and zombie moans as my text tone.
And my favourite character in the series is Alice who is only in the comic book series and even though I doubt anyone will really recognize me as her, I made a cosplay of it.
Worn at Zombie-O-Rama...
I'm not obsessed, the only thing I really am obsessed about is
The Avengers
but I truly love The Walking Dead both comic books and television show. I shall read and watch both as much as I can and will continued to support long after the last book is complete and the last episode has aired.
And yes I have played some of the video game and read some of the first novel, I just haven't had much time to dedicate to those as I have the television show and comic books. They are both really good and I fully intend to become more versed in those.
I eagerly await tonight's episode because the bloody eyed, nose, mouth zombie is probably my favourite zombie ever so far might even beat out Michonne's pets.
-Charlotte